I'm Arjun Kamath
A Storyteller. A Photographer.
A Filmmaker.
---
From a backbencher who was every teacher's nightmare to a graduate from a film school where even Spielberg got rejected thrice, my journey has been an artist's delight.
I started off as an IT Engineer in Bengaluru, my hometown. In the first two years of college, I learned two things. One, engineering was not something I was doing with all my heart. And two, (much to my parents' dismay) if not rich, I'd at least be a happy man if I made photographs for the rest of my life. But like any responsible Indian child, I finished my degree in 2009 (in all sincerity, to my surprise!). And then went ahead to pursue photography full time.
---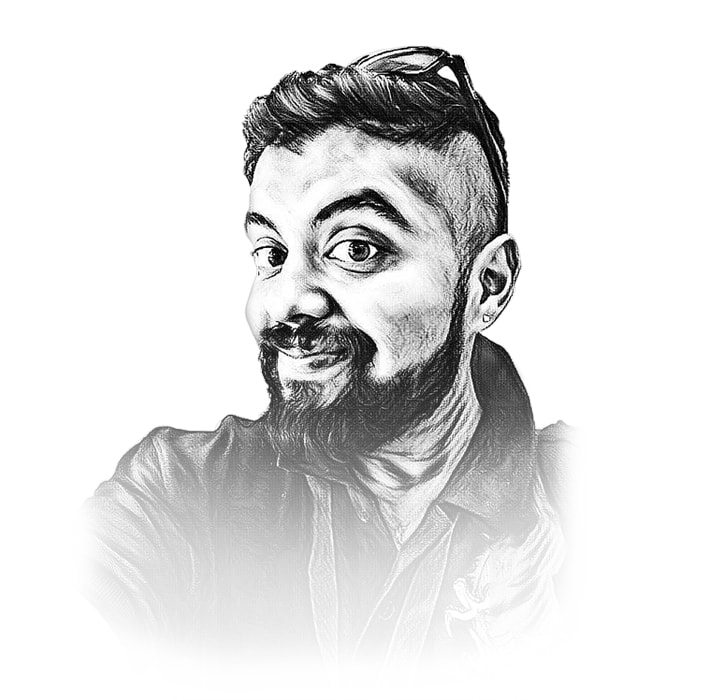 ---
Studying in the world's best film school, in L.A., home to Hollywood
---
University of Southern California
To study at the USC School of Cinematic Arts, L.A. is a coveting opportunity rewarded to a select few storytellers from across the world. Aspiring students have to go through a rigorous screening for both talent and intent. And then, 2% of the total applicants get admitted to the University. In 2012, I set my heart upon learning the art of filmmaking and of course, I was aiming for the stars. With a background in IT, I thought maybe I was overstepping a little, but that never stopped me from applying. The university, amongst many other things, required submitting a photo story with a 6 picture limit. This is when I created my first ever photo narrative, The Last Straw.

Right after completing engineering, I ventured into commercial and wedding photography. It brought in money and I was elated to finally have the opportunity to do what I loved doing. So one day I was photographing a friend's lush green coffee estates or clicking wedding pictures in a nearby city, and a couple of months later, I was in L.A., learning Film & Television Production under some of the most influential filmmakers! I'm talking about the men and women who appear ordinary, they'd even make banter with you if you are around them. But back at home, they decorate their shelves with Oscars, Golden Globes, and Emmys.

Not only the faculty, even my seniors were some big names of Hollywood. I vividly remember stepping in the college for the first time and reveling over the fact that I will be studying in the same classrooms that once accommodated personalities like Ryan Coogler, director of Black Panther or George Lucas, the maker of Star Wars. At the moment, I wondered if I'd fit in. I was at my most vulnerable when I joined film school. But I held strong, carving the nervousness into a passion. For I knew this was it. This was my dream come true, something I had waited all my life. It was now or never. And I decided to make the most of it.

So for the next 4 years, I gave my heart, mind, and soul to filmmaking. And the least I could say is that it paid off well. I made documentaries, short films, and even feature-length movies. Some of these were featured at prestigious film festivals like the Annual Cleveland International Film Festival and the Seattle International Film Festival to name a few.
---
Artistic Photography and my rendezvous with the United Nations
---
Of all the genres, Artistic Photography secured my undivided attention. It seemed to bridge well my relationship with art to my love for taking pictures. The very first photo story I made, landed me in Los Angeles. There's no way I could have stopped. I was yet to explore all the nooks and corners of my mind. What if the next one led me to, let's say, the White House? A man's gotta try!

In 2015, I released Coming Out. It was with this photo narrative that I found my voice and style after much exploration and experimentation. Glaring at the persecutions faced by the homosexual community, the photo story took social media by storm. It seeped its way into newspapers and websites around the world. And although it did not catapult me to the White House, it did lead me to the gates of the United Nations. Observing the activism that Coming Out stirred worldwide, UNAIDS interviewed me about my journey as a storyteller. I still remember the crisp afternoon advancing outside my apartment as I prepared for the rewarding moment to embrace me.

Soon after, in early 2016, I lost myself in creating the heart-wrenching story of Avani. Soaked in her thoughts and emotions, I engendered a tale that highlighted the atrocities faced by women. From the reprimand for the birth of a girl child to dowry upon marriage and the perennial mistreatment women endure, Avani talked about it all. Adorning darkness and poignancy, the story struck an emotional chord, making room for itself in the hearts of millions.

Next thing I know, I was being called to Hawaii by a talented filmmaker and my senior, Bubba Mclean, to document his wedding. And when you are called for an adventure to the beach paradise by an amazing couple who trust you to capture their special day, it would only make sense to dive straight into the opportunity. And so I did. That's how I resumed making wedding pictures, during film school itself. Now wiser, I blended fine art into wedding photography and it helped me nurture my pictures with timelessness and emotion. Wedding photography is just as exciting for me now as it was the time I had bagged my first assignment. I always make sure that the pictures I make narrate a story, more precisely, the story that the bride and groom want me to tell but with an artistic twist.
---
Excerpts from my life journal
---
Self-Description- A passionate storyteller who sees the world as a giant pot full of stories, studded with frames and overflowing with emotions

Favourite Book- Wings of Fire by A. P. J. Abdul Kalam

I enjoy- Traveling, watching films, cooking, writing, dining out

On the days I am not making photographs or films as a Fine Art Photographer, Filmmaker, or a Storyteller, I am just binge-watching Netflix and ordering Thai food. And on some days when I am not doing either, you will find me up at 4 am, gearing up to explore the Antelope Canyon or traversing across the gullies of some place faraway.

On one such expedition, I found myself in Hampi, and crossing my path was a young shepherd with his many sheep. The sun was golden and the day bright, and at the moment I took a picture that has stayed with me forever. It was published by National Geographic and was also voted the top shot for the day of 13th September 2017 amongst the Daily Dozen Segment. And although accolades and awards aren't as principal to me as the inner desire to keep creating good art, I did punch the air in elation when Emmanuel Lubezki (Cinematographer- Revenant, Gravity, Birdman) liked this image on Instagram. It was Lubezki, after all.

I'll also tell you why storytelling comes naturally to me. My grandmother was a gifted story maker. My fondest childhood memory remains resting my head on her lap and losing myself in a world she carefully brought to life. Sometimes I wonder if upon writing her best story, she whispered it to the heavens, urging the Gods to curate my life with her script. I look forward to making films for the Bollywood industry, enriching it with the stories I have to tell. I imagine Ajji looking down and smiling someday, proud of her grandson.
---
Want me to curate your story? Let's talk
---
---