Hundreds of poets have tried but there's no poem that could do justice to her beauty. Shining under droplets of Jhelum or shying away from the world in the lap of the Himalayas lays Kashmir, a land that could change your definition of beauty forever.
This is the land of pashmina, shikaras, and snow. A land of unbridled beauty ingrained in each part of its scenery. This is a misfortunate heaven on earth. This is the valley of silence and war, of innocence and subjection, of glory and remorse. This is Kashmir. In one of his most moving travel photography documentation, Arjun encapsulates the bucolic lives of Kashmiri people. For its splendour is constantly accompanied by a longing, a sigh, it is no disclosure that life in Kashmir is different from everywhere else. Thriving in the heart of the mountains, lakes, and unparalleled divinity, it's as if the people here have stored their pains and joys in their eyes. As if their whole world reflects in those eyes, with its innocence and endurance.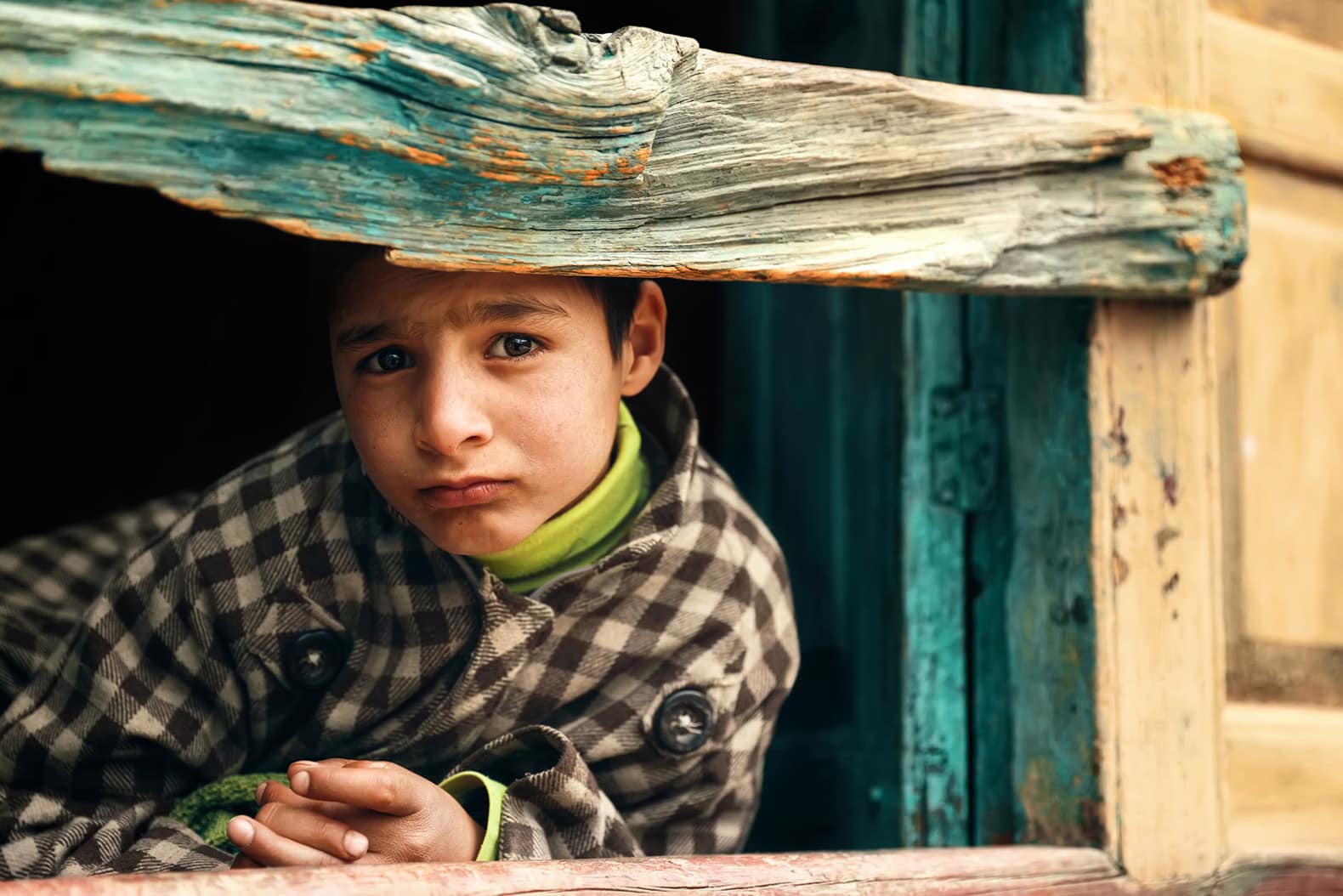 While traversing through Kashmir, one of the most beautiful places in India and perhaps the world, Kamath's attention was indeed caught by its beautiful landscapes. But his heart was drawn more towards the people residing in them. The shelter-less schools with happy students, men at work in their floating shops, women savouring silence in their rural homes- all give a glimpse into the unusual land that Kashmir is. In the pictures, two things are clear. First, moving to the mountains (as we have all dreamt of) is something indeed worth contemplating. Second, it would take some serious conviction to actually do it. Arjun's pictures depict the difficulties of living in the mountains but also its privileges. Shot in the lesser known towns like Zerpora, Gangangir, and Aru valley, the travel photographs reveal the life of Kashmiris away from its crowded tourist destinations. The colours and backdrops create an amusing yet emotive mood for the album, making the pictures precious. To all who have never been there and long to go, here, this is Kashmir for you.