Indian Wedding Photoshoot of
Meghana & Akshay

I'll lose myself in you, you lose yourself in me, & we'll find each other in love.
The moonlight shimmered on Meghana's crimson silk saree, putting her aglow in a unique charm. Akshay gracefully accompanied her through the rituals, smiling at her every gush and living it all with a full heart. Friends and family were all on the top of their mirth too, blessing the couple with ardent merriment. There was soft music in the air and the moonlit breeze brushed everyone with its softness. This is how I would like to remember the wedding ceremony of Meghana & Akshay, that took place in the vibrantly green and sprawling Pragati Resorts of Hyderabad. The celebration began on a late afternoon with a fleeting 15-minute pre-wedding shoot, when lovers celebrated Valentine's Day across the world. I took to the lawns of the resort scouting for pockets of the honeying sunlight, as the bride and groom effortlessly enjoyed each other's company in serenity. Soon after, as the sun shredded its layers, Meghana and Akshay put on theirs as they drifted closer to the big moment with each passing minute. As dusk bid goodbye, the ceremonies were all lived in perfect delight, with glitter, music, dance, laughter, and warmth sprinkled all around.
As they say, time runs quickly in the happiest of hours. Before we knew, it was already past 3 on this sprightly night, the holy Muhurtham had arrived, and the couple was wedded forever into a thread of love & promises. The merriment ended in the wee hours of the 15th, as the couple and the guests made their way back in curiously full energies. Back in bed, my satisfied but worn-out face bore a smile as I drifted away into a sweet slumber, glad that I helped one more couple carve their love in time.
Testimonial
Captured the natural moments of pure bliss plus all the magic in between
---
We were looking for the perfect photographer for our big day who could capture and seize the moment for us through his photos. Having Arjun at the wedding, he captured the natural moments of pure bliss plus all the magic in between. We'd like to thank Arjun once again for all the stunning photos. We loved having him there on our big day ! Wishing him all the very best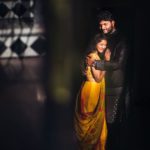 2021-01-26T13:25:50+00:00
Meghana & Akshay,
Hyderabad, India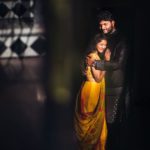 We were looking for the perfect photographer for our big day who could capture and seize the moment for us through his photos. Having Arjun at the wedding, he captured the natural moments of pure bliss plus all the magic in between. We'd like to thank Arjun once again for all the stunning photos. We loved having him there on our big day ! Wishing him all the very best
https://kamatharjun.com/testimonial/captured-the-natural-moments-of-pure-bliss-plus-all-the-magic-in-between/